Are you searching for the best Managed WordPress Hosting Black Friday Deals 2022?
If so, we present you with top managed WordPress hosting Black Friday and Cyber Monday deals 2022.
You will get a massive 75% discount on managed WordPress hostings this Black Friday.
If you are running a high traffic blog or a growing business, then you may be looking for the best managed WordPress hosting services to purchase this Black Friday.
There are many Managed WordPress hosting providers on the market, and it can be difficult for you to choose the best provider among them.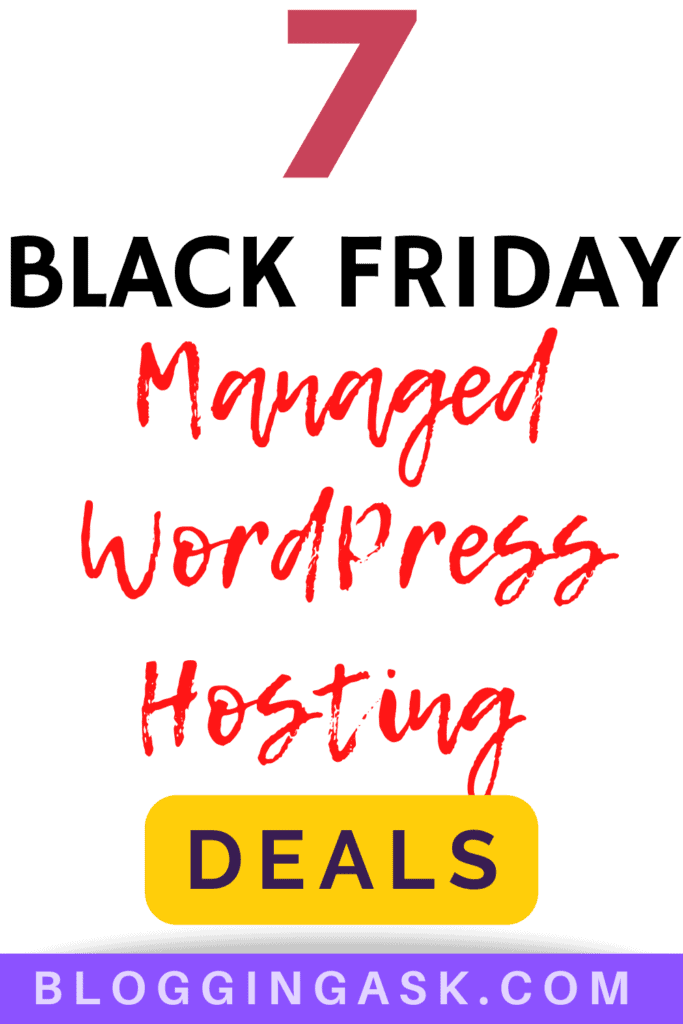 So, we have done work for you and compiled a list of the Best WordPress Hosting providers to choose from this Black Friday.
Let's get started.
What is managed WordPress hosting?
In a nutshell, managed hosting offers a number of convenient features that make managing, securing, and speeding up WordPress content easier.
As the name implies, managed WordPress hosting involves your provider monitoring and managing your site and server. As a result, it will handle various key tasks for you, such as updating your site.
Top 7 Managed WordPress Hosting Black Friday Deals
1. WPX Hosting – 6 months of free hosting
WPX hosting is a premium managed WordPress hosting, and on this Black Friday, they are offering six months of free hosting on all the plans.
It has outstanding loading speed with WPX cloud. The loading speed of their hosting attracts most of the consumers. With WPX cloud, it has now become the world's fastest CDN hosting.
One thing I like about WPX hosting is that their support system is quick and fast, and their customer support executives are always online to help you if you run into any problem.
Another fantastic thing about WPX is that they offer unlimited site migrations with zero downtime.
They keep a daily back of your website on a separate server for free. You can always request a manual backup if needed.
It provides free SSL certificates for your site to keep it safe and secure. Like other hosting providers, it also offers a staging feature that you can use to preview your modifications or changes to the site.
One of the biggest advantages of WPX hosting is that it offers Sucuri protection to protect your website. This feature alone is a great advantage of WPX.
Sucuri provides you with DDoS protection, hack removal, malware, and HTTP/HTTPS security.
WPX is the right choice if you are concerned about site loading speed. It provides excellent site speed.
WPX cloud is the world's fastest CDN for WordPress hosting. In addition, they provide 24×7 technical support.
2. WPEngine – Get 5 months free hosting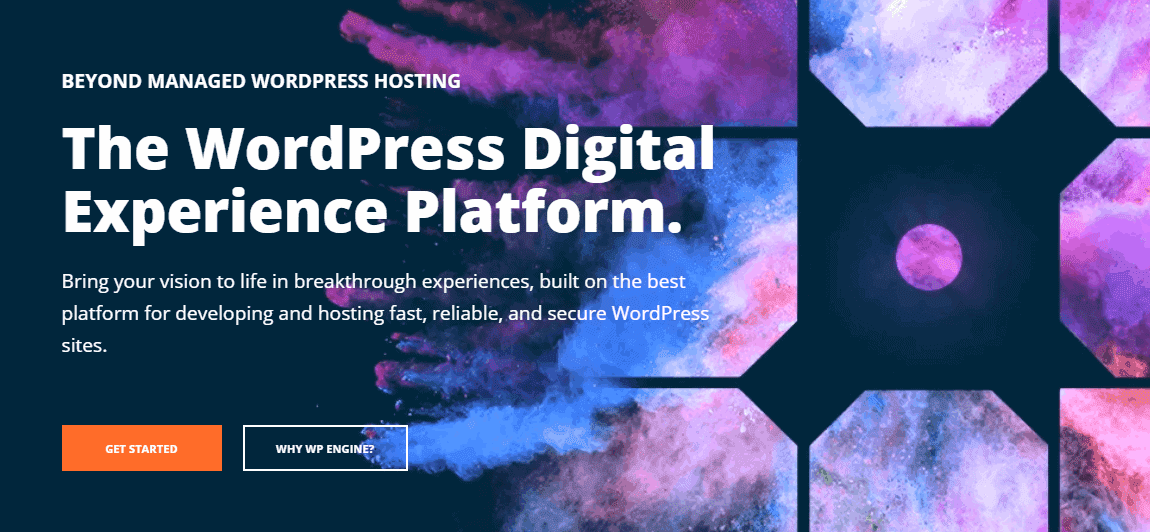 If you are not a techie, WPEngine is your best option.
You should try WPEngine if you don't have any technical skills. The hosting provider takes care of everything for you. Your site is in good hands, so you do not need to worry.
During Black Friday, WPEngine will offer five free months of hosting.
The company offers free CDN on all plans in partnership with MaxCDN, allowing the hosting to be super-fast. This is a massive saving.
The number of WordPress installations, disk space, and visitors determines their pricing plans.
Recently, WPEngine acquired StudioPress. If you join their customer base, you will have access to more than 36 StudioPress and Genesis themes.
There's good news for you. WPEngine offers a 60-day money-back guarantee if you are not satisfied with their services.
Their security features are very advanced, and before upgrading anything on your site, they perform a test to make sure it is 100% secure.
After conducting a security test, WordPress is automatically updated.
For security audits, they have partnered with third parties.
The main downside of this hosting is that some plugins won't work because they conflict with its features.
Here are some of the plugins:
W3 Total Cache
BackupWordPress
Broken Link Checker
MyReviewPlugin
WP DB Backup and many more.
The service and features offered by WPEngine make it worth the cost compared to other managed WordPress hosting providers.
In terms of security, WPEngine is unbeatable. The problem is when you try to install plugins, it won't let you as it does not allow some plugins.
3. Cloudways – 40% off for 3 months
It is one of the best WordPress hosting providers that offer a super-advanced level of security.
On this Black Friday, Cloudways is offering a 40% discount on all hosting plans. There will be a Cyber Monday offer as well.
You can take advantage of the following features with managed hosting:
Dedicated Firewalls
1-Click Free SSL Installation
IP Whitelisting
Regular Security Patching
Two-Factor Authentication
Cloudways offer free migration services if you want to move from another hosting provider.
Additionally, it provides excellent support 24/7/365, so you won't have to worry about anything. You can also get live chat assistance from the team.
Cloudways offers the flexibility to manage multiple teams through a single account while including team members regardless of location.
Additionally, Cloudways offers Git integration and SSH and SFTP access.
4. Flywheel – Get 3 months free hosting
WordPress users are the target audience for Flywheel.
On Black Friday, Flywheel is offering three months of free hosting for annual subscriptions.
It is a unique feature that Flywheel offers to its customers.
Other hosting providers do not offer free demo sites. Most major hosting companies do not offer this feature.
The demo sites are available for 14 days for free, but you need to pay only if you like them.
You can transfer the ownership to your clients at any time.
Additionally, it offers free SSL certificates and migrations.
You can also duplicate and recreate your site with Flywheel's site cloning feature. You'll find this helpful if you're managing multiple themes and sites.
In addition to offering a staging area to test new plugins, it also provides live previews of the changes you have made to the website.
The Flywheel pricing is more expensive than WPX's.
Its servers are hosted on cloud platforms, which provide good security for the site.
Daily nightly backups are provided and are kept for 30 days. At any time, you can access your backups.
With its fastest CDN and excellent customer support, Flywheel offers excellent performance.
The thing I liked most about Flywheel is the ability to save themes and plugins from your existing site as Blueprints and use them for new projects. As a result, you save time on recurring tasks.
Its Blueprint feature and free demo sites set it apart from other popular hosting providers. If you work with multiple clients, Flywheel may simplify your recurring tasks.
5. LiquidWeb – Up to 75% off
The company is known for its excellent server speed and for being one of the most reliable Hosting providers.
The company manages four data centres and has a multi-tier network.
During Black Friday this year, LiquidWeb is offering 75% off all plans.
Additionally, you will receive:
LIFETIME licences to Astra Pro (Save $708 Annually)
LIFETIME licence to Starter Sites
LIFETIME licence to Convert Pro (Save $1,188 Annually)
30 PHP Workers
4GB RAM
As your business grows, you can easily upgrade to higher plans.
Pricing plans are available for both U.S. central and EU Netherlands servers.
Traffic and page views are not limited to Liquid Web managed hosting.
The company also offers free daily backups and stores for 30 days. With just one click, you can restore it.
While some hosting companies charge based on the traffic, LiquidWeb won't. There is no charge for unlimited traffic or page views.
It uses excellent and newest technologies like PHP7, SSL, and Nginx to achieve incredible speed. As a result, there is no downtime at all.
The staging area allows you to preview changes made to the live site.
There are also features like:
Own data servers
Gives free SSL certificates
No limitations on the servers
Fully managed WordPress
24/7 excellent support
6. Inmotion – Save up to $140
Inmotion is the best managed hosting provider with excellent security. Inmotion provides excellent protection against spam and viruses.
A Smartwall Threat Defense System is being provided by it in partnership with Corero Network Security. As part of its security measures, Inmotion has taken this unique measure.
You can enjoy fast server speed and 99.9% uptime. In addition to supporting a wide range of eCommerce and content management systems, it is integrated with a wide range of Google apps such as Gmail, Google Docs, and Drive.
Like other managed hosting providers, it also offers free site migrations and regular backups of up to 10GB. You can also do backups manually.
For WordPress users, Inmotion provides the Sucuri security plugin.
7. Nexcess Get 75% Off All Plans
As part of Liquid Web, Nexcess provides fast and high-quality support for its managed hosting services. The hosting servers aim to provide the fastest load time possible.
The company also offers managed WooCommerce hosting services and takes care of WordPress security.
With this WordPress Managed hosting, you can optimize images, set up staging sites, and customize your dashboard.
This test was taken in Hawaii.
Results were best in the western US. It is also worth noting that Maine (eastern US) is farther away from Hawaii than Japan is, and their site speed is still a bit faster.
Nexcess Features
A tool that allows you to compare site performance before and after adding a plugin
Automatic updates
Image compression
Monitoring of malware
SSL certificates
 FAQs On Managed WordPress Hosting Black Friday Deals
What is managed hosting?
A managed hosting service involves hosting companies maintaining and securing your site for you. Their team will handle everything.
What are the most essential features of managed hosting?
With managed hosting, your site is monitored 24/7, you'll get dedicated server space or a VPS server, you'll have 100% uptime, and you'll also receive SSL certificates, backups, and restores.
Why should I go with managed hosting?
The advantages of managed hosting include high-end security, 100% uptime, the fastest servers, and lower operating costs.
Who can use the managed hosting?
Managed hosting is an excellent solution for high-traffic blogs, small businesses, and enterprises.
Is managed hosting worth it?
If you aren't comfortable handling the technical aspects of hosting, managed hosting may be the better option. Managed hosting usually offers good technical support.
What is the difference between managed WordPress hosting and cloud WordPress hosting?
Managed hosts take care of technicalities, so you don't have to worry about them, whereas cloud hosts are concerned with infrastructure.
Cloud hosting can also be used by managed hosting providers.
Conclusion of Managed WordPress Hosting Deals 
You should consider buying one of these managed WordPress hosting services on Black Friday. You can also take advantage of these deals on Cyber Monday.
I recommend WPX Hosting and LiquidWeb if you're not a tech-savvy person and don't want to worry about your site's technical aspects.
Thank you for reading this post. I hope you found it helpful. If so don't forget to share it with others.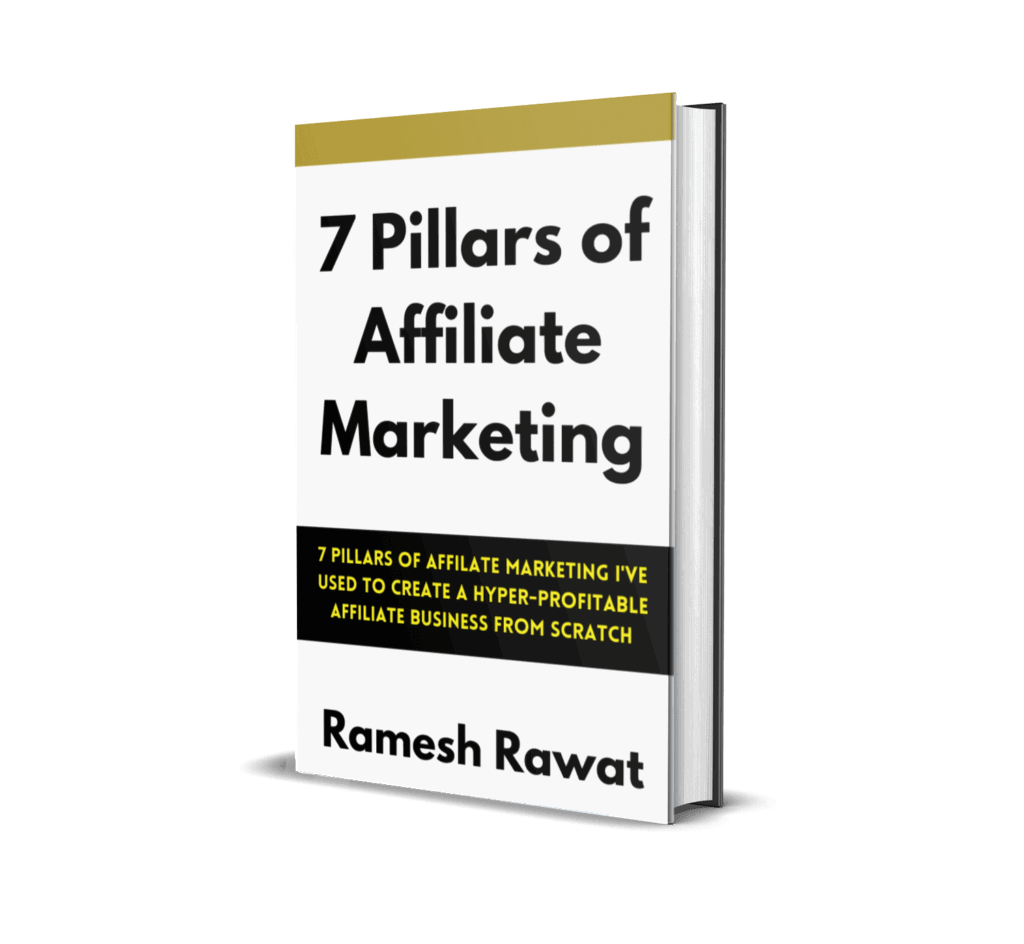 FREE DOWNLOAD
Ready To Make Money Affiliate Marketing
Learn These 7 Pillars of Affiliate Marketing I've Used To Create A Hyper-Profitable Affiliate Business From Scratch So You Can Make Your First Commission Online…