Howdy readers! Hope you all are doing well.
So, you have decided to buy A2 Hosting but before spending your hard earn money just go through A2 Hosting Turbo Plan Review. And in the end, you can make your mind whether you want to buy it or not.
Let's start then.
Speed and blazing fast. 20 times faster!
The best speed, turbo servers. These are the words that A2 hosting is using on its website but are they really as fast as they claim to be?

Well, today I am going to review A2 hosting's the most expensive plan that A2 hosting has to offer and called "The Turbo Plan" and I'm going to put it to the test.
Also, Read
Let's, do A2 hosting turbo plan review today.
Pros of Using A2 Hosting
A2 Hosting is one of the best and most popular under-the-radar hosting company amongst the other you should know more about.
The Speed of their hosting is really excellent, amazing friendly customer service, unbreakable security features, the liberal refund policy and on top of it all, they are environmentally conscious.
Let's go and review their all features one by one so that you can see it yourself before spending it.
A2 Hosting Turbo Plan Review in 2020
As soon as I bought my plan I've used their automatic WordPress installer to create a website.

Since I bought the turbo plan my automatic WordPress installation came with a couple of benefits. Most noticeably the performance-enhancing A2 optimization plugin. This plugin offers page caching, database caching, image and code optimizations and extra security.
All of this should make my WordPress website lighter and increase the loading speed dramatically.

I've run some performance tests to determine how effective these optimizations are and here are the results.
First the stability test.
I've used Uptime Robot to monitor how stable A2 hosting is. And in the 10 days of monitoring my website was down for 7 minutes.

Meaning visitors were able to reach it only 99.95% of the time 7 minutes doesn't seem like a long time but it adds up to almost 4 and a half hours over the span of 1 year.
There were a couple of spikes in response times and this is never a good sign as you want your performance to be as consistent as possible.
Meaning no spiking! Overall A2 hosting stability is acceptable but not exceptional. Next, I've used GT Metrix to measure how fast my website loads during this test I'm mostly interested in the fully loaded time metric.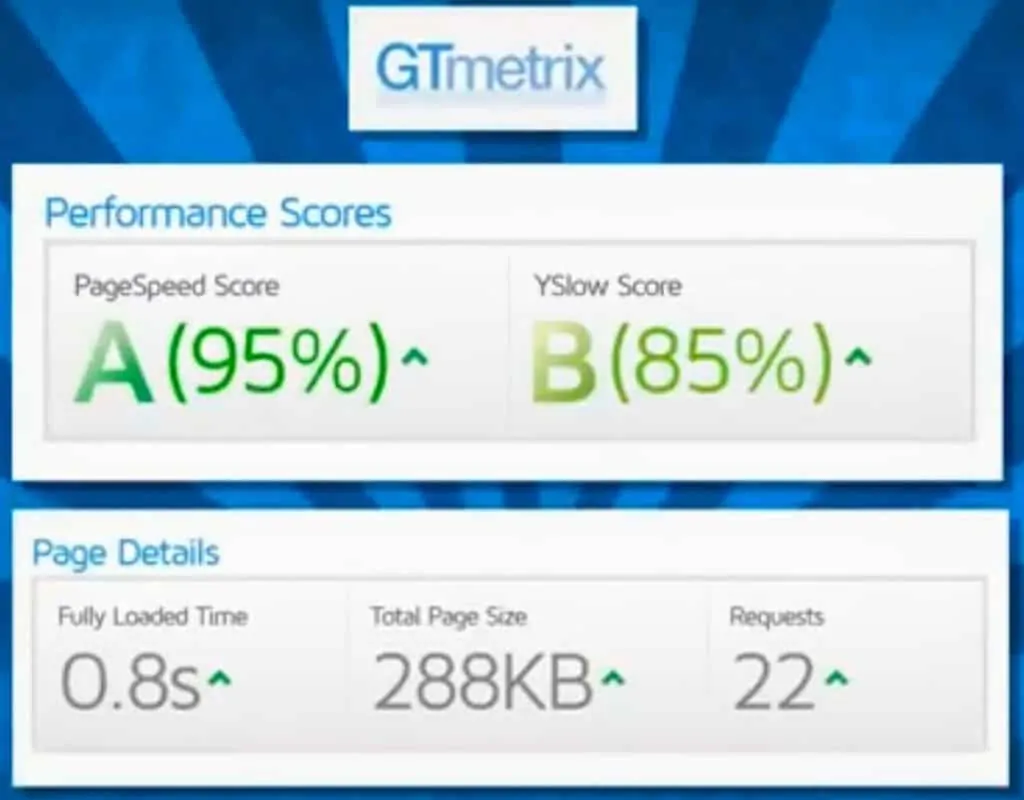 My website loaded in just 0.8 seconds that's an incredible result the aim of any website is to go below 1 second or at least as close to 1 second as possible and seems like there might be something to this turbo plan after all.
Because it is quite rare that I see websites loaded under 1 second with just the default installation.
Let's run a comparison test against GoDaddy Hostinger and DreamHost. All with the default WordPress installations.
Keep in mind that I'm doing these tests on a completely default WordPress installation and theme.
So, while the difference is only in milliseconds right now as my website will grow and scale up so with this difference.
It might become much more noticeable later. Okay but what about A2 hosting's international speed. Is A2 hosting any good in Europe and Asia or is it just for the United States?
A2 Hosting International Speed
While not getting an A+ rating and A is still a good result. The only real slowdown happens in Bangalore and Singapore.
So, it is kind of to be expected and shouldn't be that much of a problem.
A2hosting offers some incredible website loading speed that's for sure but I believe there's also one more thing that's very important to mention some users who use A2hosting had their websites down for almost an entire month because of an issue A2 hosting had with some ransomware.
And, this didn't happen in like 2014 or 2015 this happened just a couple of months back based on the information I managed to find online and that A2 hosting provided themselves.
It seems that ransomware found its way into A2 hosting's Singapore location and spread all across their network impacting a large majority of windows-based servers.
To prevent any further damage A2 hosting took down the remaining windows-based servers themselves until the problem would be fixed.
The way ransomware works are that it locks all files it infects and to get an unlock key you usually have to pay money to the hackers that infected your system.
And even if you do pay you're not guaranteed that the hackers will release your files because at least from my experience hackers don't tend to be the most trustworthy and kind people.
So, it was definitely a very tough issue to handle on A2 hostings part. But they did handle it, the unfortunate side effects of this that some users had their websites down for days, weeks and the most unlucky ones even for a month.
Luckily, at the moment it seems like the crisis was contained and completely dealt with.
I hope A2 hosting will never encounter similar issues and they will put all of this behind them and this just goes to show that these sort of things even happen to the best of them so internet security is very important.
Let's take a quick look at A2 prices and compare them to other major hosting providers.
It's really hard to look at the prices on a month-to-month basis because each a hosting provider has different deals for different periods of purchase.
To make a fair comparison I'll be seeing how much a domain name plus 1 year of hosting will cost.
To guarantee the lowest possible prices on all of the plans I will be using coupons and discounts links, you can find these same links in here if you want to use them for yourself.
1 year of hosting plus a domain name with A2 hosting comes out at $39.92 you also get an SSL certificate for free.
An SSL certificate is that little green lock next to your domain name. Bluehost would cost you $59.40 and you would also get an SSL certificate for free.
SiteGround comes in at $63.35 cents. SiteGround also does offer SSL certificates for free.
And, Hostinger costs $34.62 and of course, you still get an SSL certificate for free.
I want to be super transparent here I support myself and this website from affiliate links.
These articles take a large amount of time.
All of this is possible because readers like you use my affiliate links when making their purchases.
If you use my affiliate link you get a discount and I get paid a commission that why I am doing A2 hosting turbo plan review here.
It's a win for both of us so if you find my content helpful consider buying it from here.
Based on the price A2 hosting is definitely on the cheaper side of the spectrum while offering excellent performance but at the moment Hostinger and GoDaddy can offer a similar performance for a lower price and keep in mind that I am testing the most expensive shared hosting plans with A2 hosting turbo plan review and I am comparing it to the cheapest options that other hosting providers are offering.
Free Website Migration with all Plans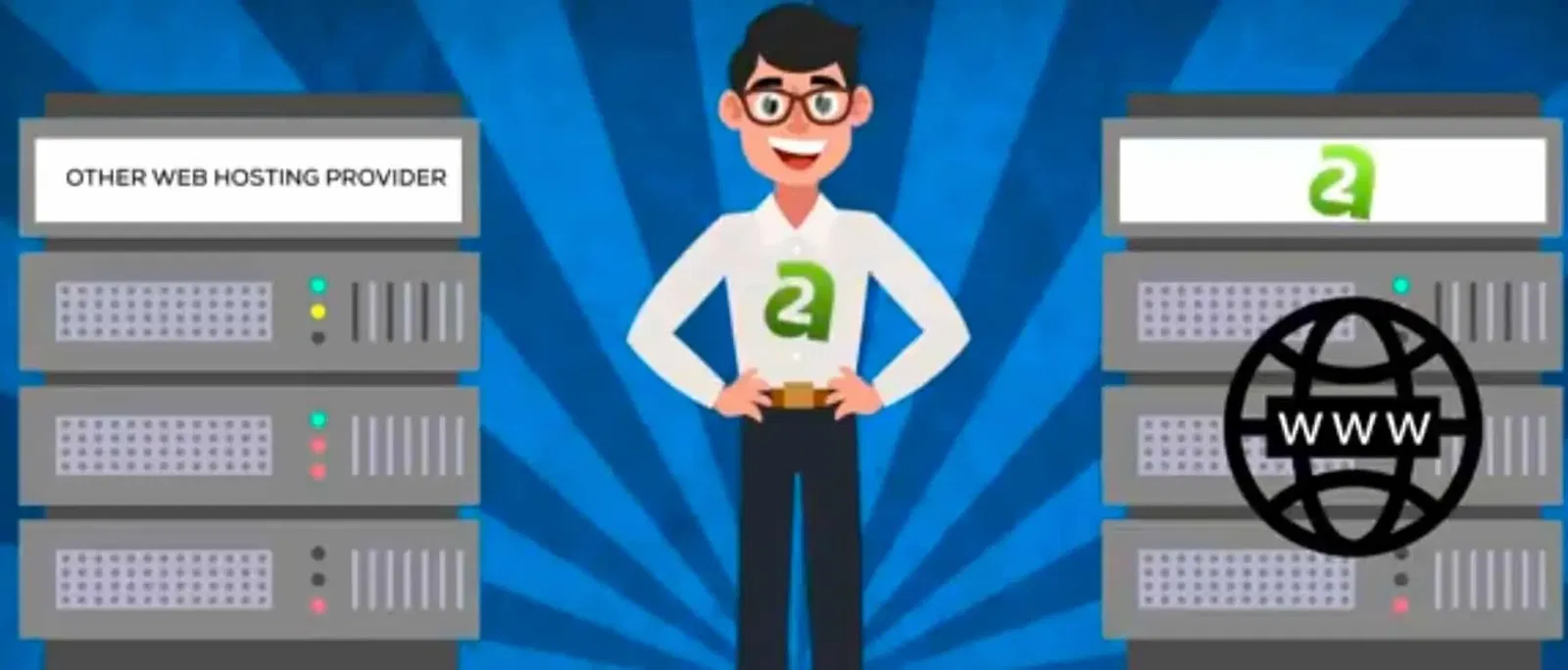 But what A2 hosting has done differently and what I really like about them is their free website migrations with every plan and they're awesome refund policy.
Every single plan with A2 hosting comes with the free site migration.
Meaning, if you already have a website that lives and is hosted with another hosting provider that you don't like you can buy a plan on A2 hosting, fill out a form.
And A2 hosting employees will make sure your website is migrated to A2 hosting as smooth as possible within 3 to 5 business days.
Website migration is usually one of the messiest processes when switching web hosting providers and having a knowledgeable person perform the migration will minimize the risk of stuff going wrong.
Anytime Refund Police
And A2 hosting has a very flexible "Anytime Refund" policy if you ask for a refund within 30 days you will get refunded the full amount.
But after the 30 days are up you can still ask for a refund instead of the full amount you'll get paid for what's left on your plan for example.
If you had a 2-year plan but after 1 year you wanted a refund you would get refunded for the unused time on your plan.
Which is 1 year.
Pretty cool!
This shows that a2 hosting is quite confident in their ability to provide a quality and competitive service.
Is Turbo Plan is Worthy?
But one of their main selling points at the moment are these turbo plants and since I got the turbo plan. Is it really good and would I recommend it?
Unfortunately -no. Because I do think you can achieve similar level optimizations for free by using such plugins as Jetpack or WP Super Cache yourself.
Let me show you what I mean. Let's uninstall the optimizations that A2 has given me and install a clean WordPress client.
Then I'll add some free plugins and use GT Metrix to test the loading speed again.
And there you have it. Based on these results I would actually recommend you with more serious to look at the middle plan than a2 hosting is offering instead of the turbo one.
While it is true that turbo runs on better hardware you probably won't notice big differences unless you run a very content-heavy website.
And if you do run a very content-heavy website shared hosting isn't probably the best solution for you.
And, the middle plan offers a lot of the same unlimited features for a very reasonable price.
Better to go for Swift Plan.
And you can work on the optimizations yourself. But I can't deny that these Turbo optimizations will make my website much faster.
My main issue with the turbo plan is that I can achieve very close or at least a similar level optimization myself for free.
Technical Support
For support, you've got an email, phone and chat options. I've tried support through chat and it took me around 10 to 15 minutes to reach and talk to a human agent.
But once connected my questions were answered very fast! While nothing spectacular I'm happy that the option is there and it's definitely of a good enough quality.
Cons of Using A2 Hosting
So, I have done with A2 hosting turbo plan review. Let's talk about its Pros. A2 hosting has a lot of Pros.
However, fast speeds and friendly technical support can't make up for everything.
I have noticed a few issues like high renewal rates that you might want to double-check before signing up for it. So, now you have purchased A2 hosting. Find A profitable Blog niche and start your blog.
Conclusion
I have rated A2Hosting 4 out of 5.
In conclusion, I like A2 hosting and I don't think you would regret your decision if you would move to A2 hosting but that being said I would mostly recommend them to two kinds of people.
If you already have a website and you want to migrate it somewhere else why not give A2 Hosting a try.
They will do the migration for you for free and I'm like 92.576% sure they will keep you a happy customer for a long time.
And if you're someone who's about to start a large-scale project because all of the little optimizations and tweaks that A2 hosting has in place really begin to shine once you scale big.
And by the way, did you know that I actually have more reviews on my website?
I publish reviews and website based tutorials on my blog every week so if you're someone who owns a website you'll definitely find some valuable information in the articles that are coming up.
That's all for A2 hosting turbo plan review.
Over to you
If this article was helpful for you while selection A2 hosting, then consider sharing it on social platforms like Facebook and Whatsapp.
FREE DOWNLOAD
Ready To Make Money Affiliate Marketing
Learn These 7 Pillars of Affiliate Marketing I've Used To Create A Hyper-Profitable Affiliate Business From Scratch So You Can Make Your First Commission Online…