Want to grow your business?
If yes, you are in the right place.
In this blog post, I am going to share with you the Flywheel Growth Suite review. 
Flywheel is the all-in-one solution for your growing agency. Client and site management, branded client reports, billing, and managed WordPress hosting.
Flywheel Growth Suit helps you to leverage a personalized customer experience that helps you to drive more conversions.
What is a FlyWheel Growth Suit?
Growth Suit is a set of tools that helps you to manage your business. With the help of this fantastic tool, you can quickly help your prospects find what exactly they are looking for smoothly and speedily.
The best thing about the Flywheel Growth Suit is that it offers everything you need to manage in one place, so you don't have to manage multiple platforms at the same time or make changes on each site.
With the help of this excellent tool, you will save a lot of time, but you'll also ensure that all the users get the smooth experience they want.
This tool can also help you provide consistency across the channels and ensure that all the parts of your marketing strategies work together effectively.
With Flywheel Growth Suite, you can:
Agencies Huge Problems that Growth Suite Can Solve
Nowadays, growing agencies often face a dilemma as they start taking over a new business. There are many distractions and pain points to overcome.
This fantastic product brings processes together under one roof, one umbrella, one login for client management, subscriptions, billing, growth, and revenue insights, and managed WordPress hosting.
What are the Benefits of using the Growth Suite by Flywheel?
1. Personalized Dashboard
With the help of this fantastic tool, your Account manager will help you create a personalized dashboard that shows all your client's sites in one place.
From here, you can easily see all the metrics for the sites and easily customize the display to show only what is more important for you or what you want to see.
Let's take an example. If you want to see if your client's websites are in good shape, you can quickly check each of their website's pages to check their page speed, load time, and how many pages they have.
One of the best things that I like about the Flywheel Growth suite is that their team will also include site speed as a factor when reviewing your reviews.
This means Flywheel will share only to publish the sites that pass the "3-second speed test."
2. Site and Content Management
With the help of this fantastic product, you'll be able to put your clients in control of their content on sites.
Using Flywheel's client dashboard, they can quickly log in and make changes to their website's blog posts, pages, images, and other content.
You don't have to worry about remembering what needs to be updated on your client's site.
One more important thing is Flywheel will also help you to restore the sites that have been accidentally deleted by you or your client, even if you don't notice it at the same time.
3. Automated Notifications and Reports
Flywheel management tool automatically creates notifications for everything, such as website traffic, page speed, and load time to errors in the coding of your client's website.
Further, Flywheel provides detailed reports for you and your clients.
I liked it a lot because Flywheel will also provide you analysis of what content is performing best, and it can help you guide your client when creating a new site or revamping an existing website.
FlyWheel Growth Suite is a powerful management tool that puts everything you need to run a successful WordPress business under one roof.
In simple words, Flywheel makes it easier for you to take care of the technical things while you can focus on other matters which matter to grow your business to new heights.
You'll love Flywheel Growth Suite if:
FlyWheel Growth Suite Review and Features
1. Growth dashboard
Cash flow insights at your fingertips.
2. Recurring and one-time invoicing
Invoicing to meet your client's needs.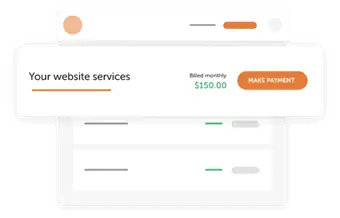 3. Client management
House all your clients and their information.
4. Client reports
Prove your value to clients with agency-branded reports.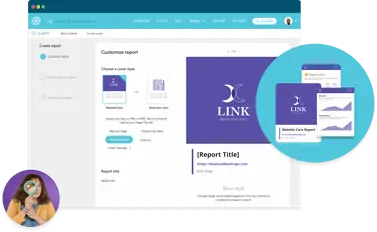 5. Bulk site management
A single place to sort and filter all of your sites.
6. Fully integrated with Stripe
Securely bill your clients with confidence.
7. Automated communication
We send out emails with your brand to your clients.
8. All under your own brand
White-labeled temporary domains, client portals, and client emails.
9. Resell managed WordPress hosting
Earn monthly recurring revenue by including Flywheel's services in your monthly maintenance packages.
10. Client Portal
A customer portal where your clients can securely submit payments, edit contact information, and contact you.
Conclusion of FlyWheel Growth Suite Review
Flywheel Growth Suite is the first all-in-one package for agencies and freelancers, including hosting, billing, and client management.
This suite comes with tools such as automatic notifications, and reports and it also analyzes what content performs best and helps your clients create a new site or revamp their existing one.
Flywheel also offers free SSL certificates for all customers to ensure that their information is always secure on the web.
If you are looking for more than just hosting services, so you don't have to manage multiple platforms or software, the FlyWheel Growth Suite is the perfect choice for you.
If you are an agency or freelancer that helps business owners to manage their sites, you must check out Flywheel Growth Suite.
I hope this Flywheel Growth Suite review will help you to decide whether it is a good tool for you or not.
If you have questions or queries regarding this product, don't forget to submit them in the comment section below.
FREE DOWNLOAD
Ready To Make Money Affiliate Marketing
Learn These 7 Pillars of Affiliate Marketing I've Used To Create A Hyper-Profitable Affiliate Business From Scratch So You Can Make Your First Commission Online…