Are you on the hunt for tools that make it very handy to promote either your Business or your Client's Business?
Then the most awaited AppSumo Black Friday Sale is live.
During this Black Friday Cyber Monday Deal Of AppSUMO, it is offering up to 90% discount on different digital marketing tools.
Since AppSUMO is a popular daily deals website for online services and digitally distributed goods.
They offer a lot of tools that make it easier to create appealing content or promote your business or blog and get in touch with audiences(targeted).
Let's dive into the deep of this article to know more about the AppSUMO Cyber Monday Deal.
AppSumo Black Friday Deals 2023
Create and host immersive, customer-facing video experiences with one user-friendly platform.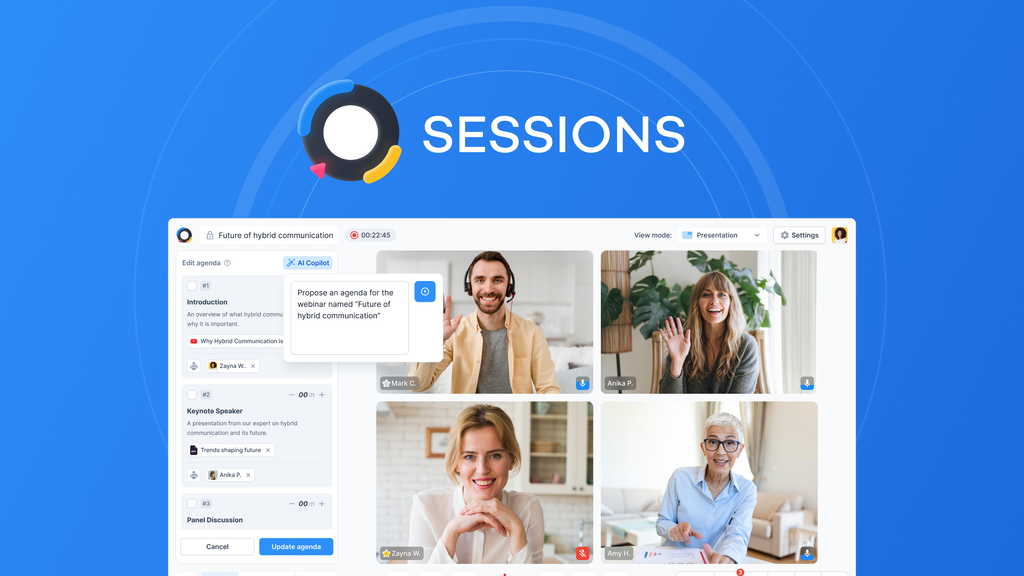 Sessions Lifetime Deal Features Overview :
Engaging tools powered by AI for lively webinars and product demos
No stress collaboration with Google Drive, Miro, Figma, and Canva integration
Keeping sessions lively with videos, quizzes, whiteboards, and breakout rooms.
Automatic meeting transcriptions with who said what and when.
Live transcripts for easy follow-along, no matter where you are.
Automated capture of meeting notes, so everyone knows what's next.
Sending invites through emails, calendar, Slack, making it simple for attendees.
Creating event pages and registration forms that carry your brand's vibe.
Regular price – $19/Mo
Black Friday offer – $59 for lifetime
Stock up on premium stock images before it's too late.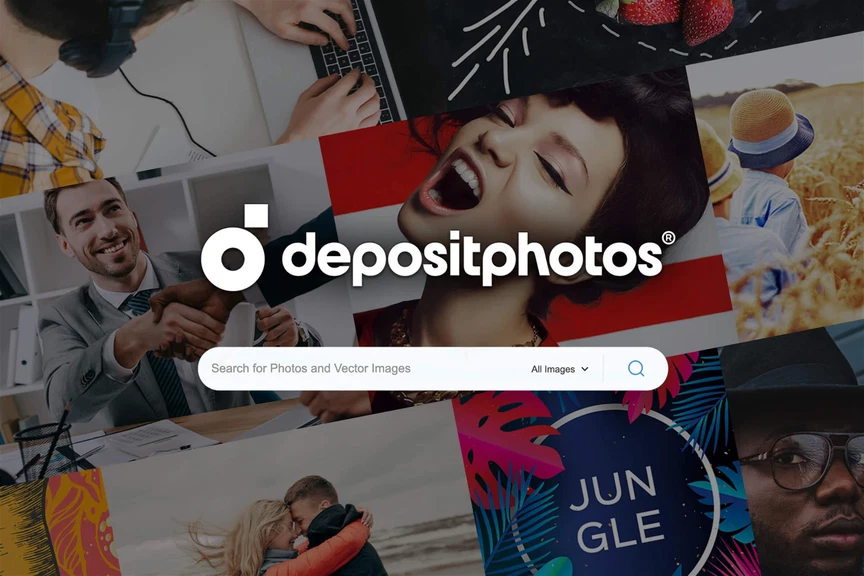 Depositphotos Lifetime Deal Features Overview:
Access to millions of royalty-free images
Unlimited stacking
Credits that never expire
Use the images anywhere you want including social media, eBooks, blogs, emails, etc.
How much does Depositphotos ​​cost?
Depositphotos offers the following 3 pricing plans.
Single plan costs you $39 for a lifetime with 100 photo/vector downloads
Double plan costs you $78 for a lifetime with 200 photo/vector downloads
Multiple plan costs you $117 for a lifetime with 300 photo/vector downloads
Black Friday offer – $39 for a lifetime
Stock up on premium stock images before it's too late.
Robomotion RPA Lifetime Deal Features Overview:
This tool may be used to trigger automation through a scheduler, email, file system, or even a web service.
Only you can decrypt your vault items, so keep your credentials safe in Vaults.
Your information is kept private because this tool does not store the vault keys on its servers.
You can control everything, including robots, triggers, schedules, users, queues, jobs, and more, from a single admin console.
Cross-platform robots that work on Mac, Linux, and Windows can automate web or desktop apps that don't have an API.
UiPath, Automation Anywhere, and Blue Prism are all alternatives.
With an easy-to-use interface, you can quickly set up RPAs.
Best for: Startups and SMEs who have a lot of manual tasks that they wish to automate quickly.
1 Development Robot
Versions
3-month audit logs
3-month job logs
Regular price – $99per robot/month
Black Friday offer – $79 for a lifetime
Streamline collaboration and internal project management with this client collaboration platform.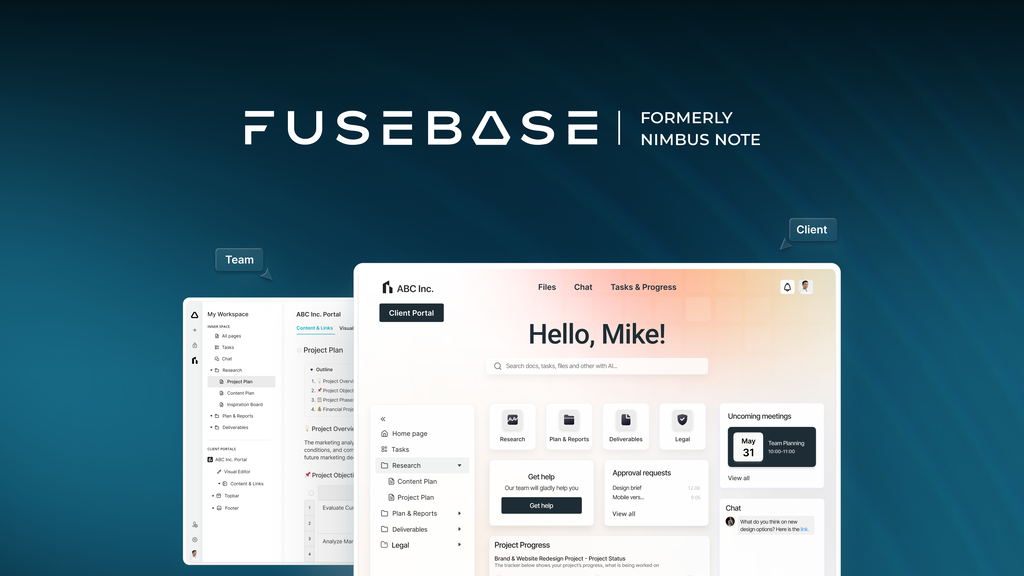 Fusebase Lifetime Deal Features Overview:
Organizes teamwork effortlessly, keeping tasks and client approvals in one easy-to-access place.
Provides clients a clear view of progress, feedback, and discussions without needing any registration hassles.
Personalizes workspaces with colors and themes, making the dashboard a joy to use and navigate.
Safeguards important information by allowing collaborative input while preventing accidental deletions.
Makes providing feedback a breeze with a real-time editor and simple page editing.
Connects seamlessly with various apps like Airtable and Figma, ensuring a smooth workflow for teams.
Black Friday offer – $79 for lifetime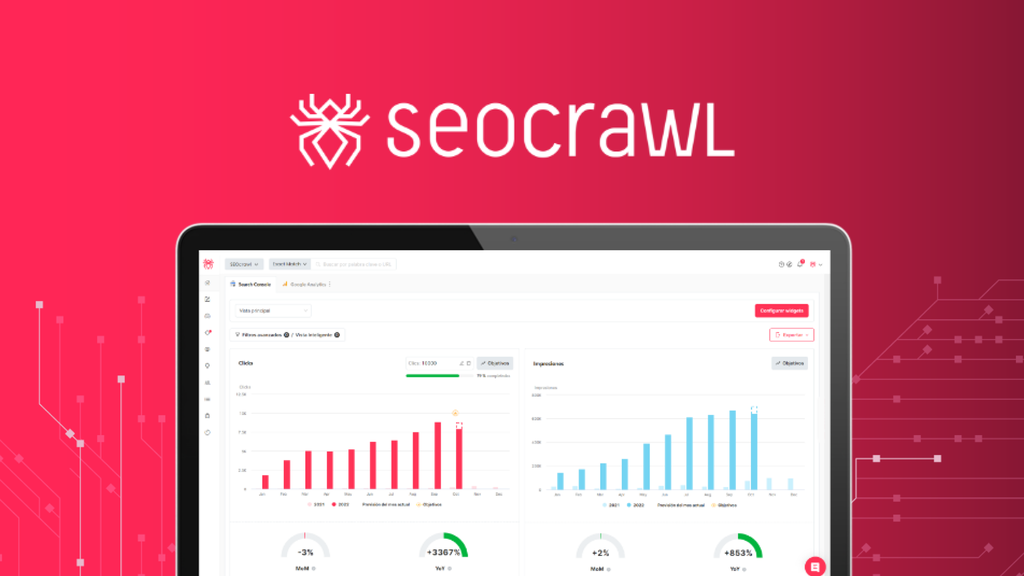 SEOcrawl Lifetime Deal Features Overview:
Analyzes 16 months of historical data from Search Console and Google Analytics.
Automates actionable insights and reports for improved SEO strategies.
Creates custom SEO dashboards tailored to your business needs.
Monitors unlimited keywords and tracks growth trends.
Provides keyword performance insights and content suggestions.
Facilitates team collaboration with task organization and sharing options.
Offers SEO newsletters and visibility change alerts after Google updates.
Black Friday offer – $19 for a lifetime
Generate stock photos, art, and images with the latest in AI technology.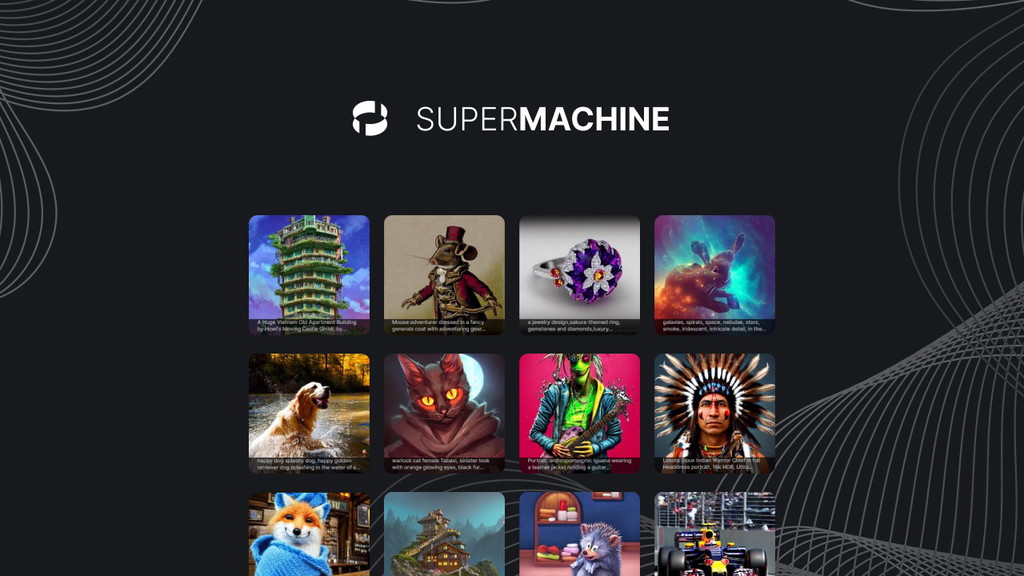 Supermachine Lifetime Deal Features Overview:
Easy-to-use dashboard allows fast image creation, editing, and personalization.
Offers complete ownership rights, ensuring exclusive and versatile content for users.
Generates images speedily in under 15 seconds, saving time and effort.
Provides over 40 models for crafting diverse and unique visuals effortlessly.
Enhances image quality with native upscaling and face enhancement.
Prioritizes user privacy with private generations and secure folders.
Black Friday offer – $79 for lifetime
AppSumo Pros
A huge range of freebies available
All the products are top-notch available at competitive prices
Most of the deals are Lifetime deals which means you will have to pay once for lifetime access
Peace of mind with 60-days money-back guarantee
World-class customer support
Privileged to get access to founders and CEOs of the tools
AppSumo Plus (10% additional discounts)
AppSumo Briefcase (A package of software)
AppSumo Cons
You will find most of the products from startups but they are worth trying
Frequently Asked Question-Related To AppSUMO Black Friday Sale:
Q. When AppSUMO Established?
It was founded in 2011 and the primary goal to start this is to offer a number of amazing entrepreneurs tools with best quality at the same place.
Q. When This AppSUMO deal start?
This cyber monday black friday deal will start from 28th November. Subscribe our newsletter so you don't miss any update of AppSUMO Black Friday Offer.
Q. When This AppSUMO deal end?
This AppSUMO black friday cyber monday deal will end on 30th November. Don't miss to grab upto 90%. Click here, Shop Now.
Q. When AppSUMO Lifetime deal is really worth it to buy?
Yes, it is amazing since you have to pay only one time and enjoy the benefits that took forever. Such a great deal. Right!!
Conclusions:
All these AppSumo products have lifetime access and also come with a 60-day money-back guarantee. If you don't like the product, you can ask for a refund
And one of the great thing is AppSumo plus members can get an additional 10% discount on every deal.
This AppSumo Black Friday sale 2023 is the best time to grab your favorite deals on AppSumo at a very cheap discounted price.
Don't forget to ping me in the comment section of this blog post, if you have still any doubts regarding this Deal.
More Black Friday Deals 2023
FREE DOWNLOAD
Ready To Make Money Affiliate Marketing
Learn These 7 Pillars of Affiliate Marketing I've Used To Create A Hyper-Profitable Affiliate Business From Scratch So You Can Make Your First Commission Online…