Are you looking for FlexClip Review?
Here is our detailed review of the best online video editor specially designed for professionals and beginners.
Making and editing videos has always been one of the most mind-boggling professions.
Due to a lack of industry-specific training and expensive, complex, and scarce software, good publishers are difficult to find.
However, all of this has changed in recent years. It's mostly due to the rise of video editing software with more accessible interfaces and more elegant features that adapt to users' changing needs.
That's what FlexClip does, the best online video editor for beginners and professionals.
I'm going to show you what FlexClip offers and how you can use it for your video editing needs.
FlexClip Review – What Is FlexClip?
The FlexClip video editor is a great video editor program for YouTube or making videos for social networks.
Despite having advanced features, the interface is intuitive, which makes it a good choice among semi-professional video editors.
In comparison to other similar programs, FlexClip has an affordable price. Let's take a closer look at FlexClip's video editor.
No matter which plans you choose, you will have access to all tools available in the basic program.
There is a huge library of 1,000,000+ royalty-free music and high-quality videos and photos on its platform.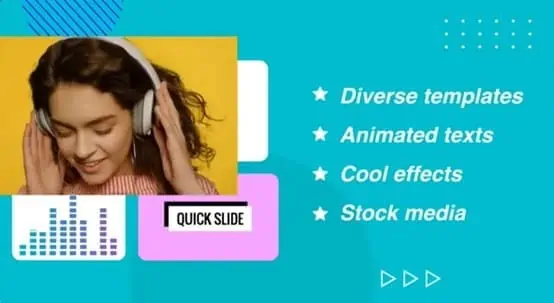 There are thousands of beautifully designed templates and rich animated elements like dynamic text, overlays, widgets, logos, etc.
You can make professional-level results at an affordable price with this tool.
Additionally, it offers both a simple storyboard mode and a professional timeline mode for editing and creating videos.
Depending on your needs and preferences, you can choose a mode.
The storyboard tool is simpler for editing audio, video, text, and all elements of a video, but the timeline tool is more flexible.
FlexClip is the best video editor software – you can even use it for free. A low monthly, annual, or lifetime subscription is also available.
There is a difference between the free and paid versions.
You are limited by the number of projects that can be saved and re-edited, the output video quality, and the number of materials you can use.
Free plan:
Only 480P video quality.
Each video can use only one royalty-free stock video.
You can only save 12 video projects in your account.
Video length shouldn't exceed one minute.
Basic plan:
Download 720P quality video.
Each video can use one royalty-free stock video.
You can save 50 video projects for later.
Three minutes is a good length for a video.
You can watermark the video with your own logo.
Video without FlexClip.com watermark.
Plus plan:
Download videos in 480P, 720P, and 1080P.
Each video includes 5 royalty-free stock videos.
For future editing, you can save 200 video projects.
The video length is 10 minutes.
As a watermark, you can add your own logo.
Video without FlexClip.com watermark.
Business plan:
Download videos in 480P, 720P, and 1080P.
In each video, you can use 5 royalty-free stock videos.
For future editing, you can save 1000 video projects.
Video length shouldn't exceed 30 minutes.
As a watermark, you can add your own logo.
Video without FlexClip.com watermark.
You can find the FlexClip Online Video Editor Lifetime version on AppSumo Store.
It offers everything for a lifetime. It is only $49.00 for a lifetime deal. Don't miss out on this offer!
You don't need to spend hours learning how to use FlexClip video editing software. You can easily control it even if you haven't used other video editing tools.
Let's get started.
Step 1: Visit the website
FlexClip is web-based hosted video editing software; you just need to visit the website to start using this.
Registration is optional. If you register, you'll get more features.
Just use your email address to sign up for a FlexClip free account.
Alternatively, you can use your Facebook or Google account to log in.
Step 2: Choose a template
When you register and log in to FlexClip, you have two paths to choose from. The first option is "Create by Templates", and the second is "Start from Scratch".
First, you can modify the template directly, and second, you can edit the video completely.
If you are a beginner to the video editing tools, you must start using "Created by Templates. If you are familiar with video editing software, then you can start from scratch.
Once you select "Create By Templates," you will find thousands of templates in various categories, including business, promo, slideshow, intro/outro, Coronavirus, YouTube, Facebook, etc. Customise one based on your needs.
Step 3:
Customize the layout
In order to master the editing tool page, you only need to master the following:
Left part:
The classification of materials. From top to bottom, there are Templates, Media, Text, Overlays, Elements, Backgrounds, Music, Watermarks, and More. It's up to you what you want to change.
You can write static or animated text on your video. The software also allows you to add music via the audio desk, or you can upload it from your computer.
You can also edit the video clip and add your logo during the presentation.
You can also add some effects or transitions after editing a video to improve its appearance.
You can also use Video lighting, contrast, brightness, and shade to get the best possible result.
Next to the left part:
You can choose from a material library arranged by material type.
Main screen:
The largest screen displays the current editing result.
Bottom:
Below is the video editor's storyboard. It's like a PPT presentation.
Here is the material photo and the text I want to use. You can do it the same way you would make a presentation.
To find more material, you can search their vast material library if the original material in the template is not sufficient.
Step 4: Preview and output
Once you've customized the layouts with text and pictures, you can preview it immediately and output the video once you're satisfied.
If you want the best quality video, subscribe to 720p and above, as mentioned in the pricing details above.
You can also export videos as GIF files and change their resolution and frame rate.
FlexClip Advantages
Disadvantages
I wish the software would produce a version of the music track that matches the length of the video if I am going to make a video of a specific length.
FlexClip is an excellent online video editing software created by PearlMountain. The company has produced several multimedia editing and image design software.
They work with major companies, like Microsoft, Google, YouTube, etc., and are trusted by them.
Trustpilot has also given them a high rating of 4.5 out of 5 stars. More than 3 million users worldwide have used them so far.
Their service has been subscribed to by nearly 400,000 people.
The software is worth the try. For more information, you can find FAQs and customer service contact on their official website.
FlexClip Review Conclusion
FlexClip is the video editor you need if you are just unemployed or looking for a job or if you are starting a small business and need to market your products.
Thanks to its simple, powerful, and increasingly complete system, you can demonstrate your skills with its wide range of tools, filters, and elements.
It is a semi-professional video editor ideal for enthusiasts and entrepreneurs who want to edit their own videos.
It is suitable for enthusiasts and entrepreneurs who want to edit videos themselves.
You can explore all the tools to produce professional videos at a low price or even for free.
Don't look further, and just subscribe to FlexClip. Alternatively, you can get their lifetime deal on Appsumo. Just pay one and enjoy for life.
FREE DOWNLOAD
Ready To Make Money Affiliate Marketing
Learn These 7 Pillars of Affiliate Marketing I've Used To Create A Hyper-Profitable Affiliate Business From Scratch So You Can Make Your First Commission Online…