Are you looking for ways to make money blogging?
If yes, you are on the right page.
Blogging has become one of the finest online money-making professions with a huge competition.
As a blogger, you've to develop your writing skills to do work with different clients to increase monthly income.
Increasing monthly income through blogging depends upon the following factors:
Dedication of learning and implementing the ideas
Increasing your blog's traffic
Focusing on Digital Marketing Techniques
As a creative blogger, you've to keep in mind the mentioned below factors to make your blog effective:
Write Dynamic Blogs: Publish dynamic blogs including date, Meta tags and also update your blogs regularly
Blogs Display: Show your blogs in the reverse order as the newest posts being on the top of the blog
Structure: Make your blog structure impressive and effective
Quality Content: Create and publish high-quality and plagiarism free content to increase DA
Titles: Your blog's Titles and heading must be attractive to grab the audience
Blog's Length: The length of your blog content must be long enough to compete and beat the competitor
Relevant Keywords: Must add your niche relevant keywords in your blogs to quickly rank in SERPs
In this article, we'll discuss the best ways to quickly increase your monthly income through blogging. Learn how to start a blog from Scratch.
Top 10 Ways to Make Money Blogging
Blogging helps you to make money from a number of different resources.
We're here to provide you with excellent ways to make money from blogging:
1. Online Courses
A maximum number of people are making money from their blogs through online courses.
First, you need to select a suitable topic for your course.
Make sure that your course idea has a high market demand and check the following factors:
Are people taking interest in it?
Whether visitors are asking questions about it?
Is there any gap in the competition?
You must create attractive and useful learning outcomes.
Search for your content and try to create unique and interesting course content for your visitors.
Also, structure your complete course plan and use the most engaging delivery methods.
2. Content Writing
Content writing is in demand in this digital world, and if you are good at content writing, you can make a good amount of money while blogging.
There are many tools available out there that help you in content writing, such as Grammarly, but its premium plans are worth using, not the free one.
If you're facing any plagiarism issues in your content, there are many free rewriter tools that you use to create plagiarism-free content.
A Rewrite tool replaces specific words with their suitable synonyms to provide you with excellent quality content.
This text writer scans the content and makes some changes to make your content creation without changing its actual meaning.
Simply copy and paste the document into the article spinner and click on rewrite article to get the unique content:
There is an option to upload the document of any format directly from your system:
Key Features:
Completely Free: This online text rewriter is totally free and you can rewrite any blog or article just within a click
No Restriction on Rewriting: Article rewriter can be used to spin or rewrite blogs unlimited times
File Uploading: You can easily upload a file from your storage and supports all formats including Txt, Doc, Docx, and more
Final Check by User: While using this article spinner, it allows users to check the final result
Secure and Safe to Use: The article rewriter is 100% secure and completely safe to use.
You can use this article spinner to make your blog posts unique and plagiarism-free.
3. Affiliate Marketing
Affiliate marketing is one of the best ways to increase monthly income through blogging.
It is the best way to earn a specific amount of commission by promoting other company's products.
To increase your monthly income from blogging, all you need to do is to create a niche relevant website.
And then choose the suitable products to promote on your website.
Here an online retailer pays you a specific commission for generating every sale.
It is completely about generating profit simply by publishing content on an affiliate website.
The basic things that you'd know about affiliate marketing online are:
Refer a product or service to the audience through a website or an email
Audience purchase the products by using the affiliate link
Get a fixed commission on each sale generated from your link.
Create unique and creative content to boost your affiliate traffic.
Your content must contain all the relevant keywords to quickly rank on SERPs.
4. Guest Posting
Guest posting is also one of the popular ways to increase monthly income from blogging.
Here, you write blog posts for other websites in exchange for links.
Guest posting is one of the finest methods to build backlinks from other niche relevant websites.
The blog posts must be niche relevant and plagiarism-free.
Before posting on a website, the first thing you need to do is to check the domain authority 'DA' and spam score 'SS' of that website.
Also, your content must be plagiarism free because a single plagiarized post will destroy someone's website.
So, always create unique, creative, and plagiarism free content to offer guest posting.
You can contact any guest post services provider website on the internet who are providing guest posts in exchange of valuable links.
The backlinks and high-quality contact will automatically increase the DA of your website.
5. Freelancing
If you want to have freedom in your professional life, then freelancing is the best option to go for.
In freelancing, a person works for his own self instead of doing a full type of job for a company.
Freelancers are self-employed and can also make a contract with a company or an organization.
If you're a blogger and want to increase monthly income, quickly start freelancing.
Benefits of Freelance Writing
It is the perfect way to earn a flexible amount of money
You can work on a different type of projects at a single time
You're not bound with anything and can work whenever you want
You have the chance of building your writing experience
You can help people with your informative blog posts
You have the chance to earn a maximum amount of money by doing overtime
Also, in freelancing, you have the choice to choose your workload according to your needs.
Here you get to focus on your desired work without any distraction.
6. Sell ad space
Working with advertising networks is not the only option when it comes to selling ads on your blog.
If your blog is attracting enough traffic, advertisers may directly approach you and ask to place their ads on your blog.
You can also contact the advertisers yourself if you want. The best thing about it is that there is no middle man, which means you can set your own rates for displaying advertisements.
These private ads can be in the form of banners, buttons, or links. You can also write sponsored posts where you have to write or give a review of a particular advertiser's product or service, and you can set your own ad rates for those posts.
7. Offer services
If you have good knowledge of your niche, then you can offer services to others. For example, if you are good at web designing, SEO, content writing, proofreading, etc., you can offer your services to other bloggers, marketers, or business owners.
While selling your services, you'll not become rich, but it's a great way to make some extra cash, and it will help you build up your reputation in the industry.
It would be great if you only offer services related to your blog or niche (e.g., freelance blogging services like content writing or graphic designing.
8. Offer consulting services
This is another excellent example of making money blogging. There's a need for consultation in every niche.
People often charge by the hour for phone, email, and skype to offer consultation services.
I have been blogging for the last three and a half years, and I also offer Blogging, SEO, and Affiliate Marketing consultations.
9. Selling eBook
Have good knowledge in your niche?
Wrap it up into an eBook and sell it on your blog.
If you already have a substantial audience, you can generally sell an eBook from $5 to $30+ for every eBook you make.
10. Create a resource page
Creating a resource page to tell your readers about what tools, products or services you use or recommend, can be a great way to make a few extra bucks per month.
This kind of resource list is a great way to provide valuable content to your readers, while it will also help you make money through affiliate links or paid placements.
Just keep in mind that don't recommend or promote every second product or service for the sake of affiliate commission. In this way, you'll lose your credibility.
And you should disclose which links you earned a commission or which you don't.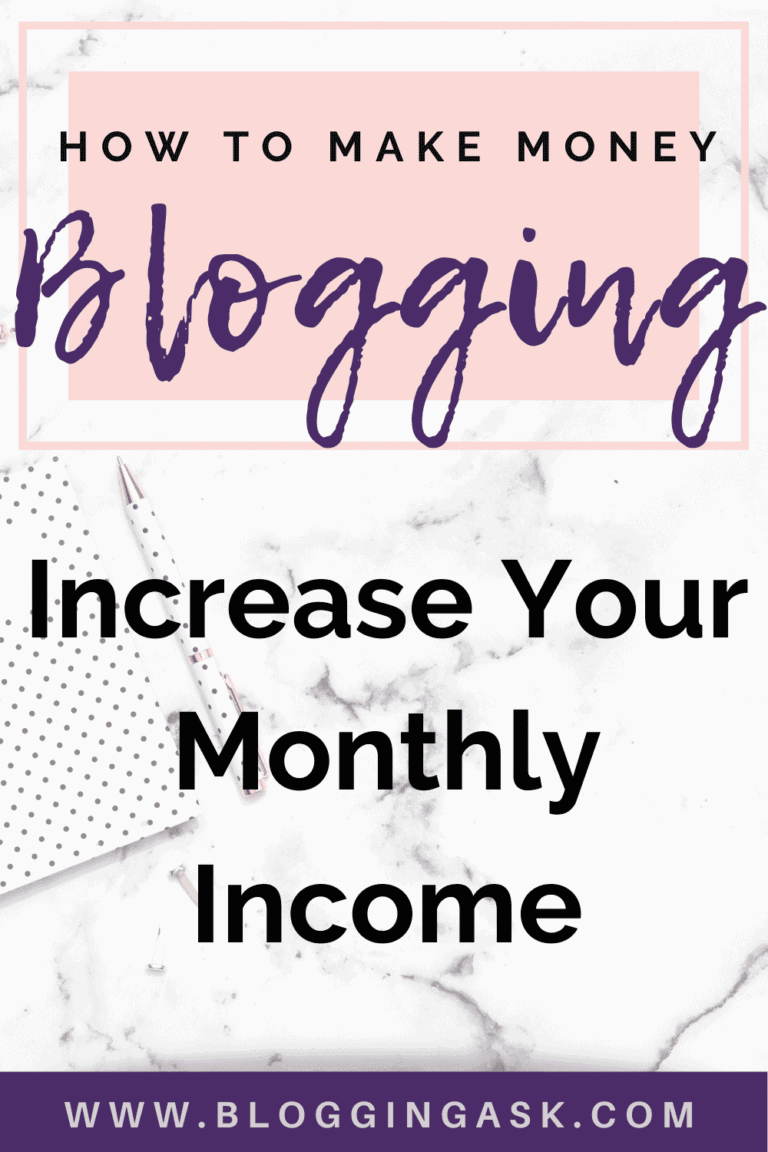 Conclusion
The mentioned above are one of the finest ways that can help you increase your monthly income.
And if you were searching for "How to make money blogging?" Your search ends here.
I have mentioned the best ways to make money blogging.
To earn more from blogging, go with different online sources to make a decent income in the end.
Read More: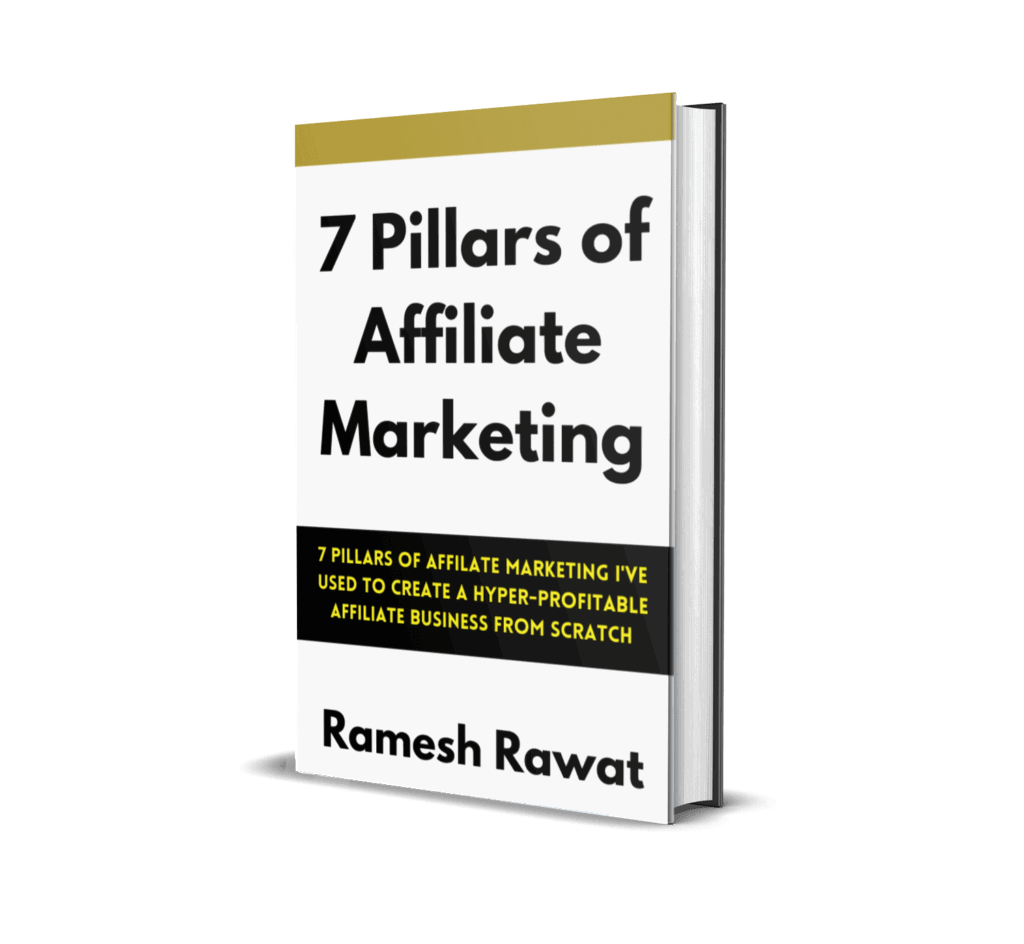 FREE DOWNLOAD
Ready To Make Money Affiliate Marketing
Learn These 7 Pillars of Affiliate Marketing I've Used To Create A Hyper-Profitable Affiliate Business From Scratch So You Can Make Your First Commission Online…